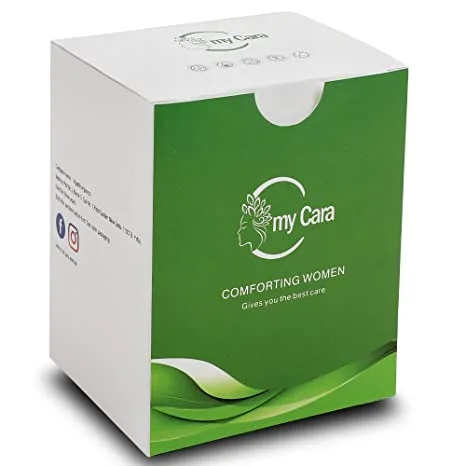 Organic cotton ultra-thin sanitary pad
A pad to take care of all your worries – Rash free, Ultra-thin, Toxin Free, Wider Back, Leakage protection, Super Absorbency, Eco- conscious and Individual Disposal Covers.
My Cara pads are made from 100% organic cotton with ultra-soft surface that will make you forget about your period worries.
We understand your periods like no one does and thus provide the optimum sizes for different days of menstruation.
My Cara is a woman driven enterprise committed to helping women enjoy the comfortable menstrual experience and thus have used the best raw materials available all across the world in creating our product. We are working to make sure that periods don't become an impediment to women in reaching their goals. We strongly believe that the growth of the nation can only happen when the women of our great nation grow and thus we seek to help them in all the ways possible.
My Cara is guided by the following three pillars
Comfort: Ensuring periods don't stop you from reaching your goals.
Health: Chemical free products to protect your health.
Environment: Providing sustainable products that are good for you as well as the Earth.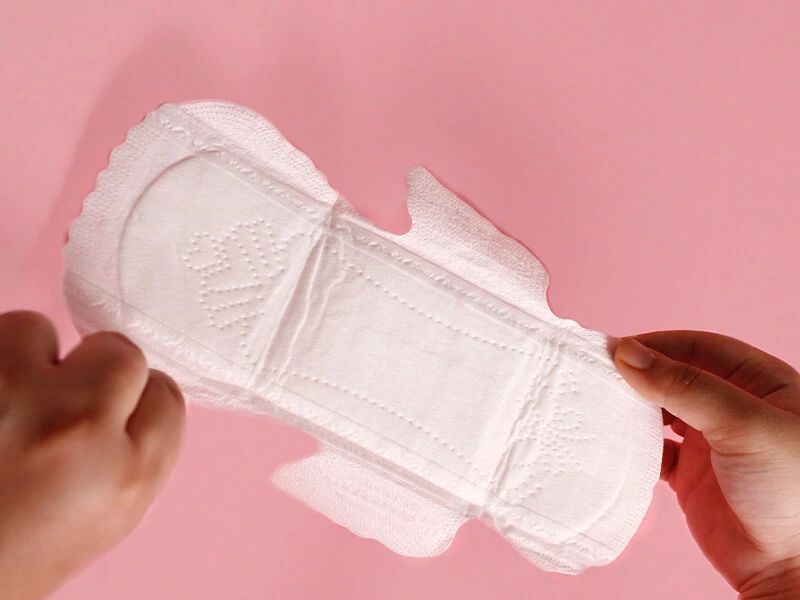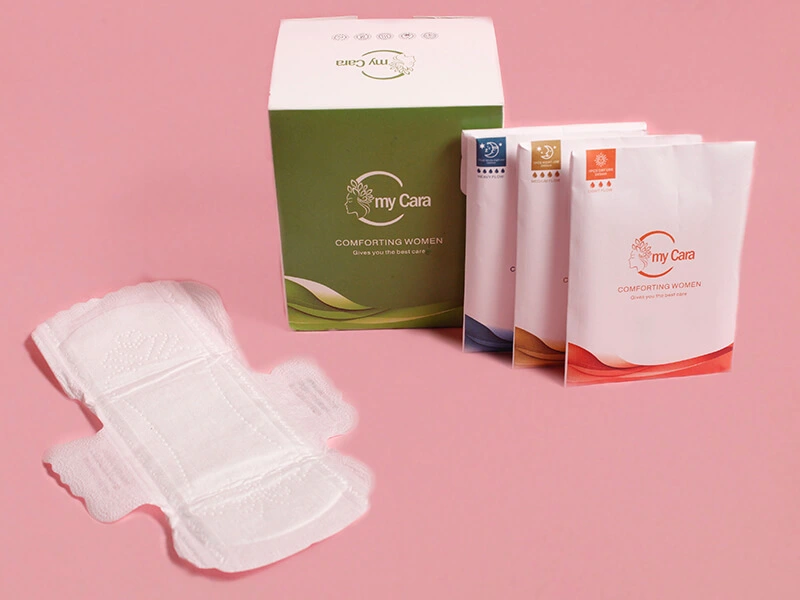 We have made sure to use raw materials which are natural and chemical-free.
Unlike the traditional pads available in Indian market, which are mainly composed of non-breathable raw materials based on plastic, My Cara sanitary pads are made up of GOTS certified Organic cotton with Japanese SAP for superior absorbance and comfort to provide a safe and comfortable menstruation experience.
Our sanitary napkins have the soft top surface which makes our pads fully breathable to prevent accumulation of moisture and heat, which can lead to increase in bacterial growth, thus causing infections.
Leakage Protection

Fast Bio Degradable
Eco Friendly
Dermatologist Approved
Available at Your Trusted MarketPlaces
What our Customers Says About Us ?
My Cara pads have been the best I have used till now. They are super soft. I started using them in October 2021 and very satisfied. There are absolutely no leakages and no rashes. I am a loyal customer now.
✅ Verified Purchase
My Cara an excellent product. Very safe and comfortable. My Cara has now become my monthly friend as using it for the last 4 months. Would recommend all to use this
✅ Verified Purchase
Cara comes in different sizes so these combo packs are super helpful so you get the right pad size based on the day of period. Best part is you don't get any rashes & cotton is definitely a way more preferred option than plastic/synthetic pads
✅ Verified Purchase
I purchased this product for my wife and she is very satisfied and comfortable with this product. She recommends this product to those ladies who are fed up with rashes, itching and bad odour during periods. Really super awesome product.
✅ Verified Purchase
Bought after recommendation from a friend. Using My Cara sanitary pads have been my best decision. This is for the first time that I have faced absolutely no rashes. Loved the product. Will recommend to others
✅ Verified Purchase
First of all, I loved the packaging and feel of the product. There is no chemical smell or irritation. Mainly, the cotton layer made it very comfortable to use. I had a rash-free period experience for the first time in many years. My Cara is the best!
✅ Verified Purchase